Achieving the varied financial goals of our clients through trusted professionals whose expertise enables them to look beyond just the finances and formulas.
Here at NIMB Ace Capital Ltd, our Advisory Services provide a comprehensive financial and strategic advice to our clients with complex business needs. Our teams at NIMB Ace Capital Ltd. believe that the complexities of managing and achieving the varied financial goals of our clients require trusted professionals whose expertise enables them to look beyond just the finances and formulas.
The advisory teams at NIMB Ace Capital Ltd. adopt a collaborative and customized process that is clearly defined by our clients' needs and circumstances. Helping our clients expand their business and solidify their financial affairs requires expertise, vigilance and sound planning for which our professional advisors are well known. The ranges of specialized advisory services are as follows: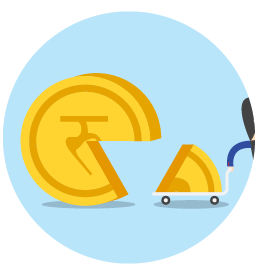 Private Equity and Venture Capital
Our private equity service helps both the retail and institutional investors to make direct investments in private companies and SMEs. At NIMB Ace Capital we work as partners with potential clients and remain deeply involved to make sure our investments will create a positive impact on our portfolio companies, their stakeholders, and the economies in which we operate.
Despite the extensive research on venture capitalists and entrepreneurs, there is at least one group of actors whose role has been overlooked, namely advisors that specialize in helping entrepreneurs raise venture capital funding. At our firm we explore the aim to this gap. Based on client's requirement and business complexity, we use best possible source to provide invaluable advice to our client to fulfill this conjunction in the business. Advisors at NIMB Ace capital accelerate the process of acquiring funding and improve the terms and conditions of the funding. NIMB Ace Capital's venture capital service aims to pool various potential venture funds from investors, investment banks and other financial institutions which will be used to fund new companies, or ventures with limited operating history or any other growing company with a good business potential.
As a part of our venture capital services, we also seek to facilitate the entrepreneurs and the venture capitalists with negotiations for appropriate distribution of equity, liabilities and responsibilities.
Business plan is the vehicle to steer your business to success. NIMB Ace capital advisory team can assist you with developing a robust road map specifically tailored for your business and industry. It doesn't matter at what point in the business life cycle you are, we have the experience to write highly effective business plans whether you are looking to start a business, managing an existing business, grow your business or wanting to exit your business.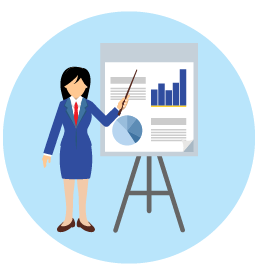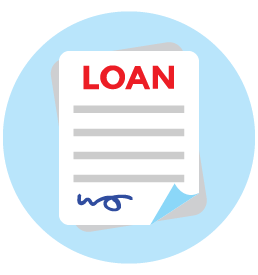 A syndication agreement is reached between a borrower and a bank (or a financial institution), which arranges the syndication. We at NIMB Ace Capital facilitate the lending process required by borrower who hires us as their business consultant. The arranger bank identifies one or more banks or financial institutions that pool funds to meet the borrowing requirements. These banks or institutions are known as participants.
At NIMB Ace Capital we aim to provide financial restructuring for companies by planning, implementing and delivering an appropriate financial model which helps create the most beneficial financial environment for the company. Our restructuring approach involves providing an insight into the financial and commercial position of the company, its prospective viability and the range of restructuring options available. We ensure our client's corporate assets and liabilities remain competitive, and pave sturdy path towards recovery.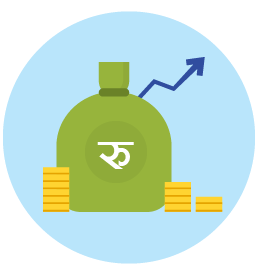 Our Advisory team also provide our clients with business valuations and asset valuations, and guides them to make good and well informed investment decisions. There are many valuation model presented in the market and best approach so far according to researchers who based their opinion on the outcome of their valuation. We at NIMB Ace capital choose best option of valuation which represents true and fair value of the business.
A hedge fund is an alternative investment vehicle available only to sophisticated investors, such as institutions and individuals with significant assets. Like mutual funds, hedge funds are pools of underlying securities. Also like mutual funds, they can invest in many types of securities—but there are a number of differences between these two investment vehicles. Hedge funds are not currently regulated by the SEBON and Nepal Rastriya Bank, a financial industry oversight entity, as mutual funds are. However, it appears that regulation for hedge funds may be coming soon and we are prepared to deliver professional service when it starts.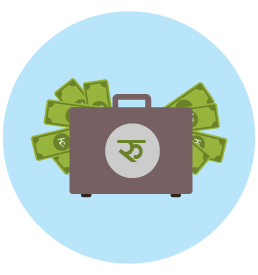 For More Info
To know more about Advisory Service, please fill in this form or call us at following numbers.
Phone no.: +977-1-4525280
Ext no.: 411,441